Lecture I: Quality as strategic category in business
Quality specification and conformity assessment of textile products
The explaination of a quality as a strategic category in business,
Explaination of conceptual definition of textile product quality in accordance with modern production-market relationships and environmental requirements through the triangle of quality/product purpose/user requirements, see in the fig. below.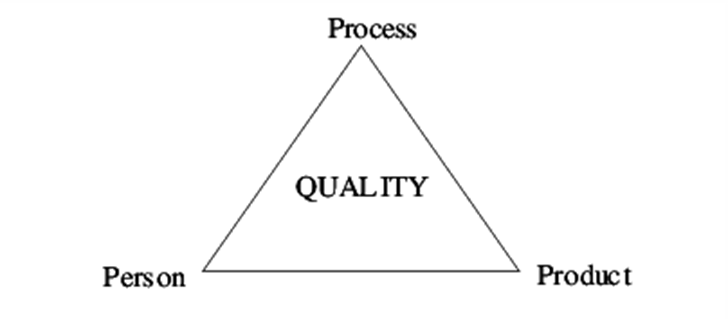 Definition of quality according to ISO standard:
"the degree to which a set of inherent characteristics fulfils requirements"
Quality management and Environmental management
Social and environmental quality as the intersection between designed and achieved quality, and quality requested by the customers and society.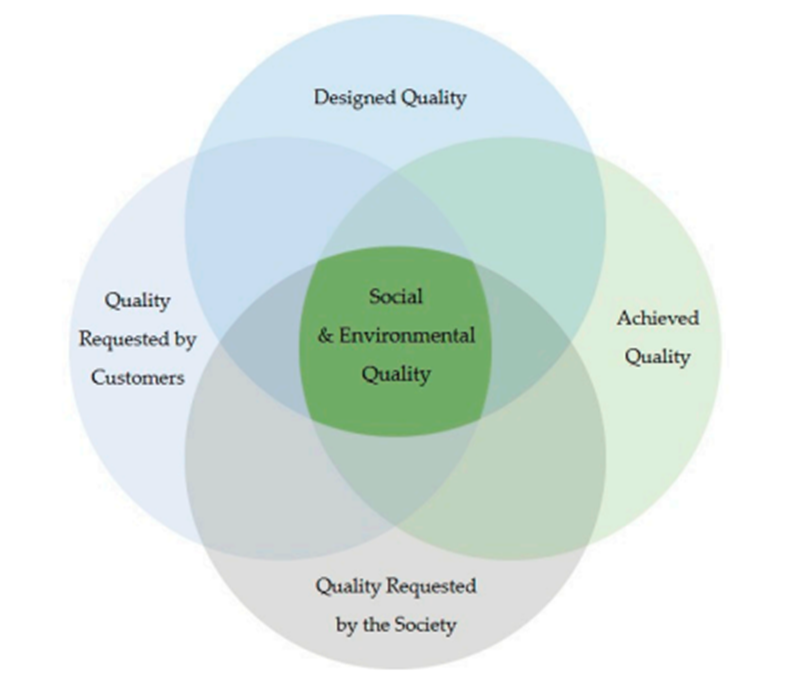 Heras-Saizarbitoria et al. rely on this definition in the QM paradigm to coin novel concepts, such as social and environmental quality, by which they mean the incorporation in the field of business management of the trend to minimize the negative social and environmental impacts of the activities of organizations.
Source: Heras-Saizarbitoria, I.; Arana, G.; Casadesús, M.; Merino, J. Kalitate-Kudeaketaren Hastapenak; The University of The Basque County: Vizcaya, Spain, 2007.
What is a (total) quality management system?
Quality management system is a system based approach of the organization to manage its processes to well define and meet the requirements of its customers, risk and stakeholders touched by its work (https://www.investopedia.com/terms/t/total-quality-management-tqm.asp.)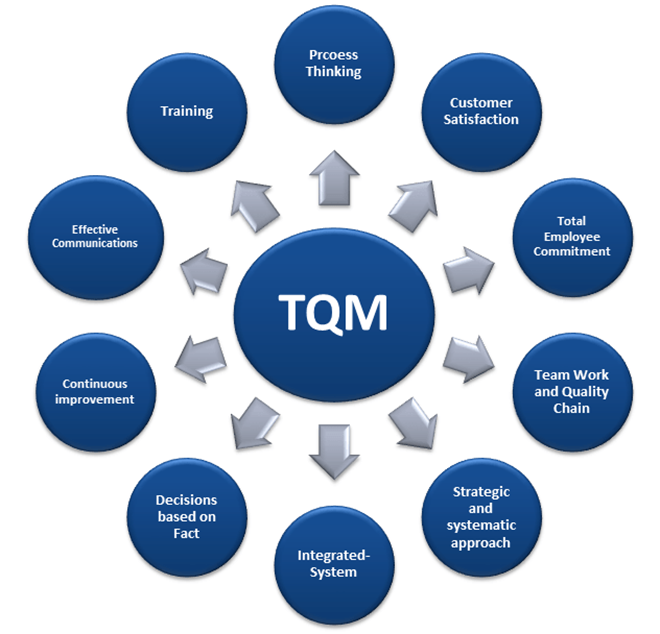 Fig. TQM tool for implementing a quality management and programmes for continuous quality improvement.

Source: https://www.bing.com/images/search?q=TQM+Quality&FORM=IRIBIP
👉 More informations you can read in Lecture I: Quality as strategic category in business.
1.5MB PDF document